A taste of the exotic
Spicy, warming and earthy – an adventurous gin with notes of sweet and savoury. Roots Gin is a meander through an Arabian souk. An exotic world of underground delights revealed. Fresh ginger, grains of paradise and angelica root combine to create an entirely natural distilled flavour. No syrups, added sugars or flavourings.
Ingredients:
Juniper, Ginger, Grains Of Paradise, Galangal Root, Angelica Root, Coriander, Cardamom, Liquorice, Orris Root
Perfect Serve
Pour 50ml of Roots Gin into a chilled glass, filled with ice.
Top up with your favourite tonic water (a lighter option will make sure the gin botanicals shine through).
Garnish with a juicy wedge or wheel of orange and a fresh ginger slice.Optional: In winter, stud the orange with cloves, and for summer add a sprig of fresh mint leaves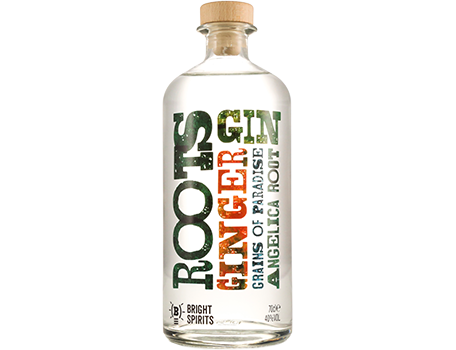 ROOTS GIN