A stroll through Amalfi lemon groves...
Sharp, refreshing and zesty – a sun-soaked gin full of invigorating citrus flavours. Peels Gin is a stroll through Amalfi lemon groves on a balmy Mediterranean evening. An aromatic adventure for the palate. Fresh lemon, key lime and yuzu combine to create an entirely natural distilled flavour. No syrups, added sugars or flavourings.
Ingredients: 
Juniper, Lemon, Key Lime, Yuzu, Grapefruit, Coriander, Orris root, Angelica Root
Perfect Serve
Pour 50ml of Peels Gin into a chilled glass, filled with ice.
Top up with your favourite tonic water (a lighter option will make sure the gin botanicals shine through).
Garnish with a chunky slice of grapefruit and a fresh basil leaf.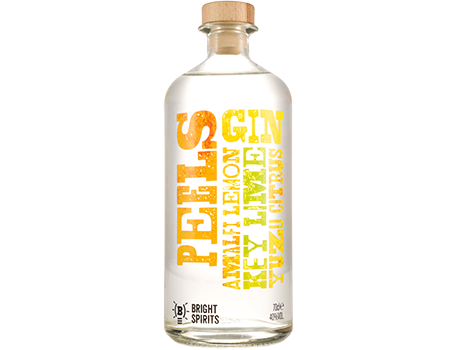 PEELS GIN