A summer picnic basket!
Sweet, fresh and fruity – a refreshingly luscious gin bursting with the taste of summer. Pips Gin is an exploration through a summer picnic basket. An explosion of fireworks in a jam factory. Heaps of strawberries, raspberries and blueberries create an entirely natural distilled flavour. No syrups, added sugars or flavourings.
Ingredients: 
Juniper, Strawberry, Raspberry, Blueberry, Pineapple, Orange Peel, Lemon Peel, Angelica Root
Perfect Serve
Pour 50ml of Pips Gin into a chilled glass, filled with ice.
Top up with your favourite tonic water (a lighter option will make sure the gin botanicals shine through).
Garnish with a slice of strawberry and a sprig of rosemary.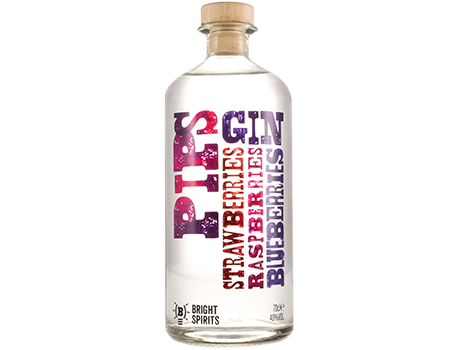 PIPS GIN